Sign Up Today
Receive News About SFA Seminar 2023
Helping Temples Maximize Their Potential
"We are here to help temples…We are the official fundraising consultants."
-SFA
Secretary/Treasurer and Past President
James Van De Hey
Why isn't your Shrine a Member?
With 50 years of experience helping Shrine Centers, Clubs and Units with fundraising ideas, SFA gives your Temple the ability to learn those that work. Regardless of which approach your Shrine Center uses to raise funds, there are already hundreds of ways that your fellow Shriners have used for years. SFA brings you those ideas through our yearly seminars and from our members, along with the contacts to help you get started. SFA Seminars travel throughout the United States following the President Elected for that year. Being able to see other Shrine Centers throughout the US is a great opportunity which sometimes Shriners are never able to do. Learning first-hand how Shrine Centers raise funds. Our Ladies are always invited to attend our Seminar and/or attend the ladies program.
News, Events, and Announcements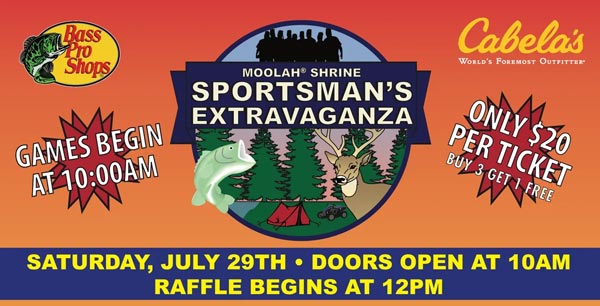 Where: Moolah Shrine Center - 1245 Fee Fee Rd., St. LouisWhen: Saturday, July 29th, 2023 @10amMore information: https://moolah.org/sportsmans-extravaganza ...